"The Original Clan TFB"
The Flying Backpacks
A Team Fortress Clan
Formed Jan 7th,1998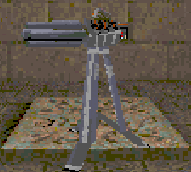 Clan TFB - What now?
About Us - History of TFB
Roster - Our Current Roster
Top Ten - Just Our Opinion
TF Etiquette - How to Act
TFB News - Our Perspective
Join Us - Rules/Restrictions
Links - Other Places to See



Last Update: 9/1/98

5-Mar-2002

**This is an archival page that is only kept for the sentimental value provided to old fogies living in the past. It has been edited for broken links, but some may still exist.

**Currently Clan TFB is not active in Quake TF, nor do we plan to start playing again at any time in the future.

**If you currently play "Classic" Quake TF, and you run across someone who is disoriented, drunk, or just doesn't seem to have a clue, be nice to them. They just may be from Clan TFB.
This page best viewed 800 x 600.